Who We Are
The National Keratoconus Foundation (NKCF) is an outreach program of Gavin Herbert Eye Institute at UC-Irvine. We are dedicated to increasing awareness and understanding of keratoconus (KC), and aim to provide resources to individuals with KC. We unfortunately do not provide financial assistance. Please browse our website to find out more about KC.
NKCF Introduces Ambassador Joey Gase

The National Keratoconus Foundation (NKCF), the world's oldest and largest organization dedicated to increasing awareness of keratoconus has named NASCAR driver Joey Gase as Ambassador.
Read about Joey's keratoconus journey here.
Did you watch our recent webinar, "Midday Fogging and How to Remedy It" ?

Midday fogging is the term used to describe how vision can become hazy after a few hours of contact lens wear. This is usually the result of debris build-up in the tear reservoir. About one-third of scleral lens wearers complain of midday fogging.
Dr. Maria Walker OD, PhD, FAAO, FSLS is Assistant Professor at the University of Houston College of Optometry. Dr. Walker is a clinician scientist – in addition to her teaching and clinical duties, she conducts research on the impact of contact lens wear on the ocular surface with a focus on keratoconus.
She will describe how your doctor can narrow down the source of midday fogging and what can be done to eliminate it.
You can find a recording of the  webinar here.
NKCF now produces a podcast, Clearly KC, featuring information about life with this eye disease.  Each month, Dr. Melissa Barnett, OD, a leading authority shares valuable insights, speaks with medical professionals who treat this condition and listens to patients and families affected by KC.  We wan to share information that will help you manage your keratoconus, seek out the best treatment options and life a full and productive life.  Clearly KC is for patients, family members, and medical professionals interested in learning more about keratoconus.  Clearly KC can be found on several listening platforms.
To find one, visit:
Industry Supporters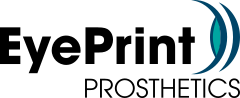 About Us
The National Keratoconus Foundation (NKCF) is an outreach program of The Gavin Herbert Eye Institute, UC Irvine.
The NKCF is dedicated to increasing the awareness and understanding of keratoconus and the support of scientific research into the cause and treatment of keratoconus.